Protein Balls – Apricot, Coconut and Cranberry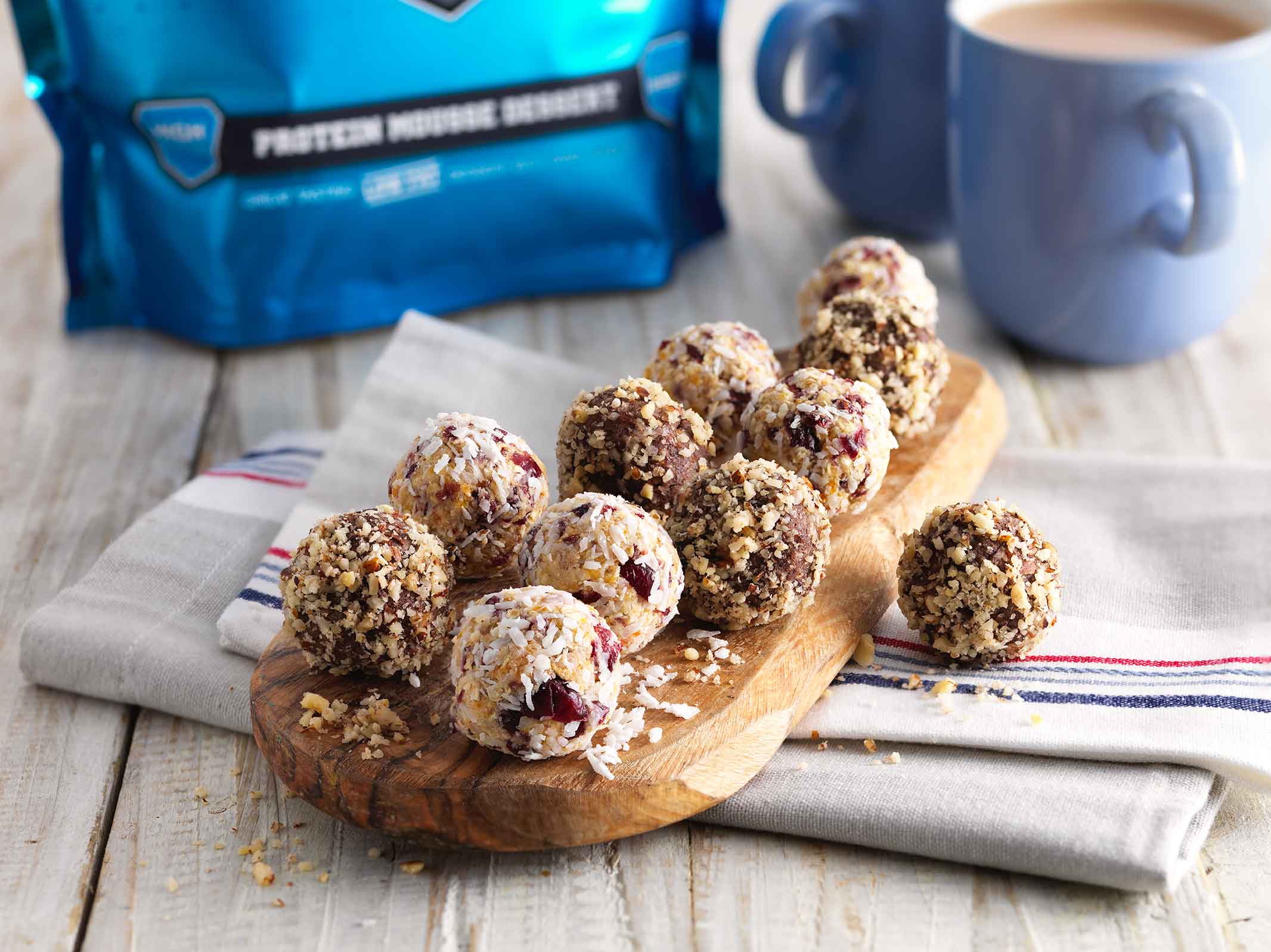 Get an energy boost with these tasty Muscle Mousse protein balls. Quick and easy to make, you can store them in the fridge for a few days – if you can resist eating them for that long! They make a great high protein energy snack before or after exercise. You'll need a food processor or grinder. This recipe makes 10 Muscle Mousse protein balls.
1 scoop (25g) Milky White Chocolate Muscle Mousse
50g dried apricots
50g dried sweetened cranberries
1 scoop (about 35g) desiccated coconut plus 1tbsp extra
1 scoop (about 30g) oats
Put the apricots and cranberries into a small bowl and pour over enough boiling water to just cover them. Leave to soak for 15 minutes.
Mix the Muscle Mousse, 1 scoop of coconut and oats in a large bowl.
Once the fruits have softened, drain the liquid and discard it. Place into the food processor and pulse a few times until fairly finely chopped, keeping a little texture. Tip into the bowl with the dry ingredients and mix well with a spoon or with clean hands.
Divide into 10 pieces, shape into balls then roll in the extra coconut.
Enjoy!