Protein Balls – Choc Nut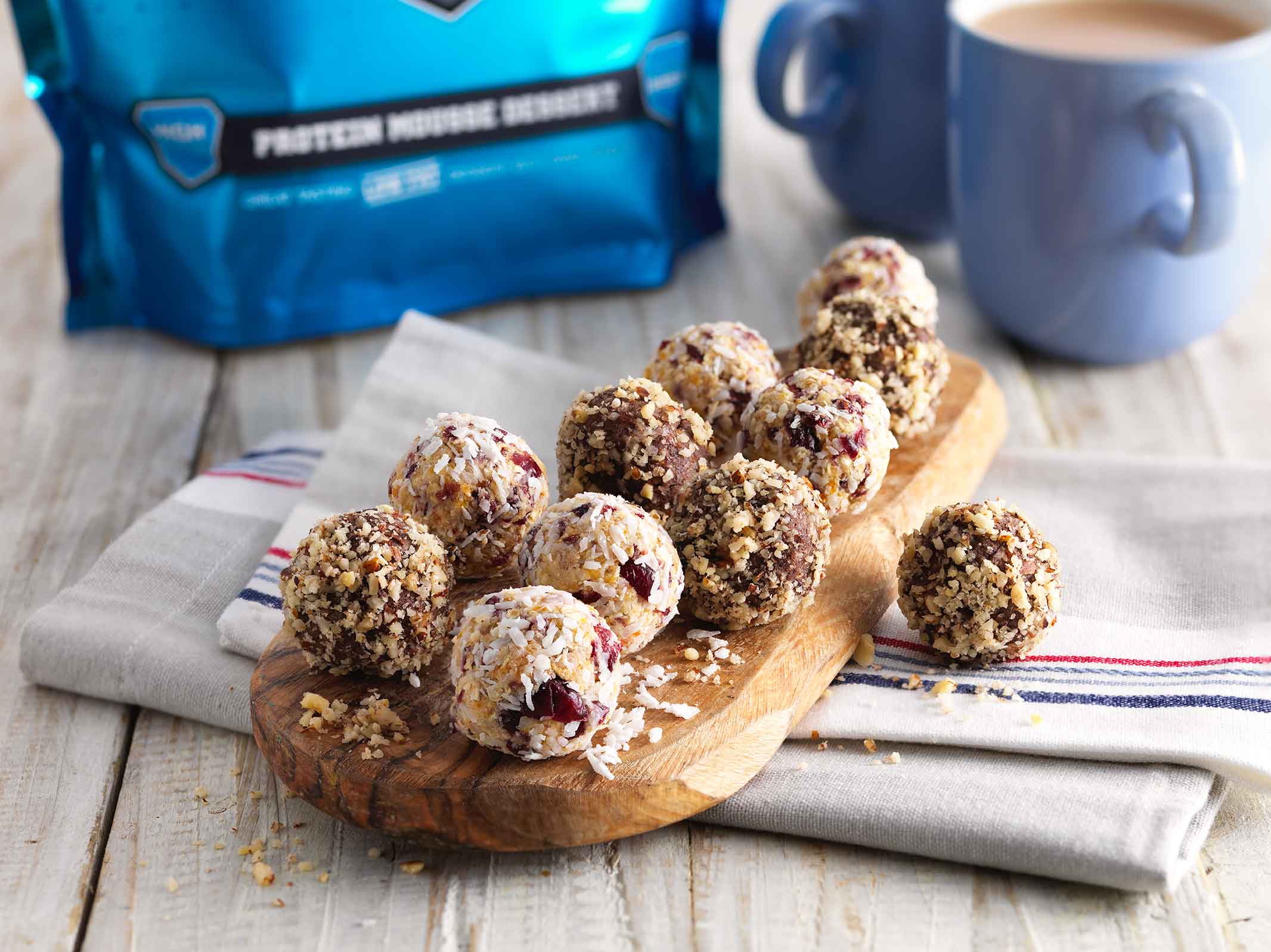 Muscle Mousse protein balls in choc nut flavour are quick and easy to make and can be stored in the fridge for a few days – if you can resist eating them for that long! These protein balls are a great snack before and after exercise – or just because they are tasty! This recipe makes 10 protein balls.
1 scoop (25g) Chocolate Muscle Mousse
6 pitted dates (about 40g)
1tbsp nuts (we used hazelnuts)
1 scoop (about 30g) oats
3tbsp nut butter (we used a three-nut butter with peanuts, almonds and cashews)
1tsp honey
Put the dates into a small bowl and pour over enough boiling water to just cover them. Leave to soak for 15 minutes.
Finely chop the nuts in a food processor, tip them onto a plate and set aside.
Once the dates have softened, remove from the water and place into the food processor, keeping the soaking liquid on the side. Chop the dates and tip into a bowl with the Muscle Mousse, oats, nut butter and honey.
Mix until well combined – it's easiest to use freshly washed hands for this. Add a teaspoon or two of the soaking water if it's still a little crumbly.
Divide into 10 pieces, shape into balls then roll in the chopped nuts.
Enjoy!