Strawberry and Cranberry Chia Seed Pudding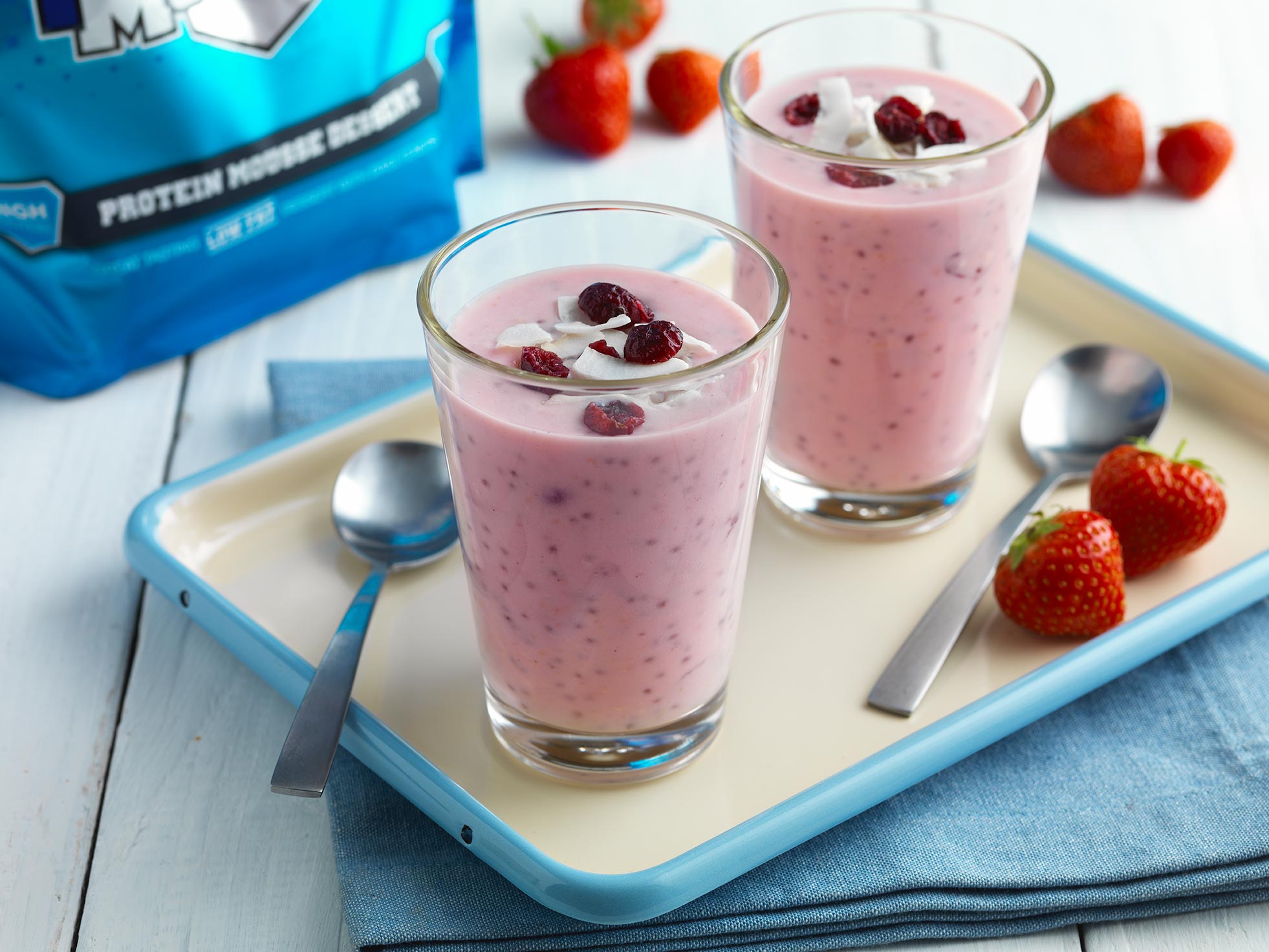 You can prepare the base of this tasty snack in the morning and chill, then in the evening finish and blend for a nutritious dessert. Or make in the evening, ready for a nutritious start to the next day. High in protein with added fibre and omega-3s from the chia seeds. Makes one serving (two servings shown).
2 scoops (50g) Strawberry Muscle Mousse
300ml almond milk, unsweetened
1 scoop oats
½ tsp vanilla extract
2 tspb chia seeds
1 tbsp dried sweetened cranberries
Few extra cranberries and some flaked dried coconut to garnish
Pour the almond milk into a container with a lid or smoothie/ shaker bottle with lid. Add the oats, vanilla, chia seeds and cranberries. Cover with the lid and chill for several hours (overnight or all day).
Half an hour before serving, add the Muscle Mousse and whisk or shake for a minute until thickened.
Pour into a serving glass or bowl and chill for half an hour.Decorate with a few extra cranberries and some coconut flakes.