Summer Berry Trifles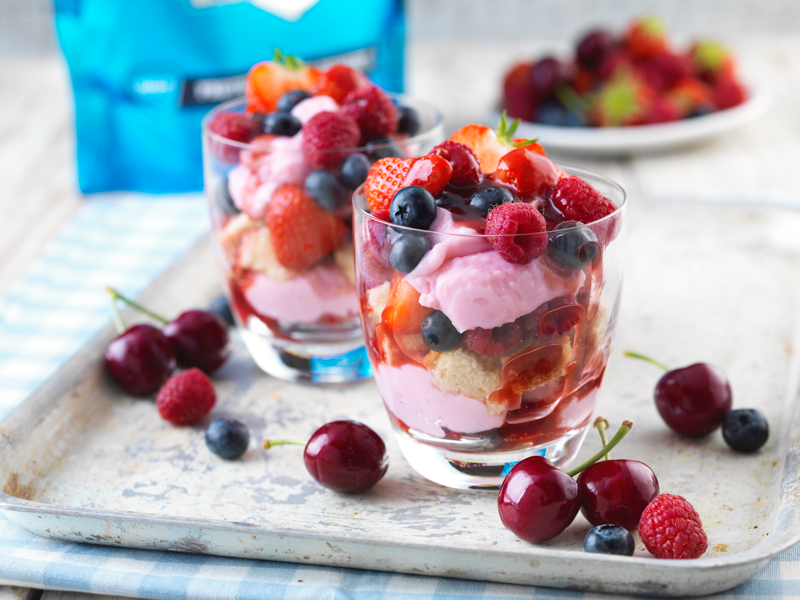 A quick and easy dessert that uses shop bought cake for extra convenience!
Makes 2 large desserts.
2 scoops (50g) White Chocolate Raspberry Muscle Mousse
150ml water
50g plain Madeira cake
50g (large handful) blueberries
75g raspberries
75g strawberries, halved or quartered
2tbsp fruit coulis or sauce (we used a readymade raspberry coulis)
Make up the White Chocolate Raspberry Muscle Mousse according to the pack instructions then pour into a bowl, cover and refrigerate for half an hour. Cut or break the Madeira cake into small pieces.
Place a few of each of the berries into the bottom of two glass tumblers, then layer in the Muscle Mousse, cake, more berries and more Muscle Mousse.
Top with the remaining berries then drizzle over a little raspberry coulis before serving.