Cookie Dough Bites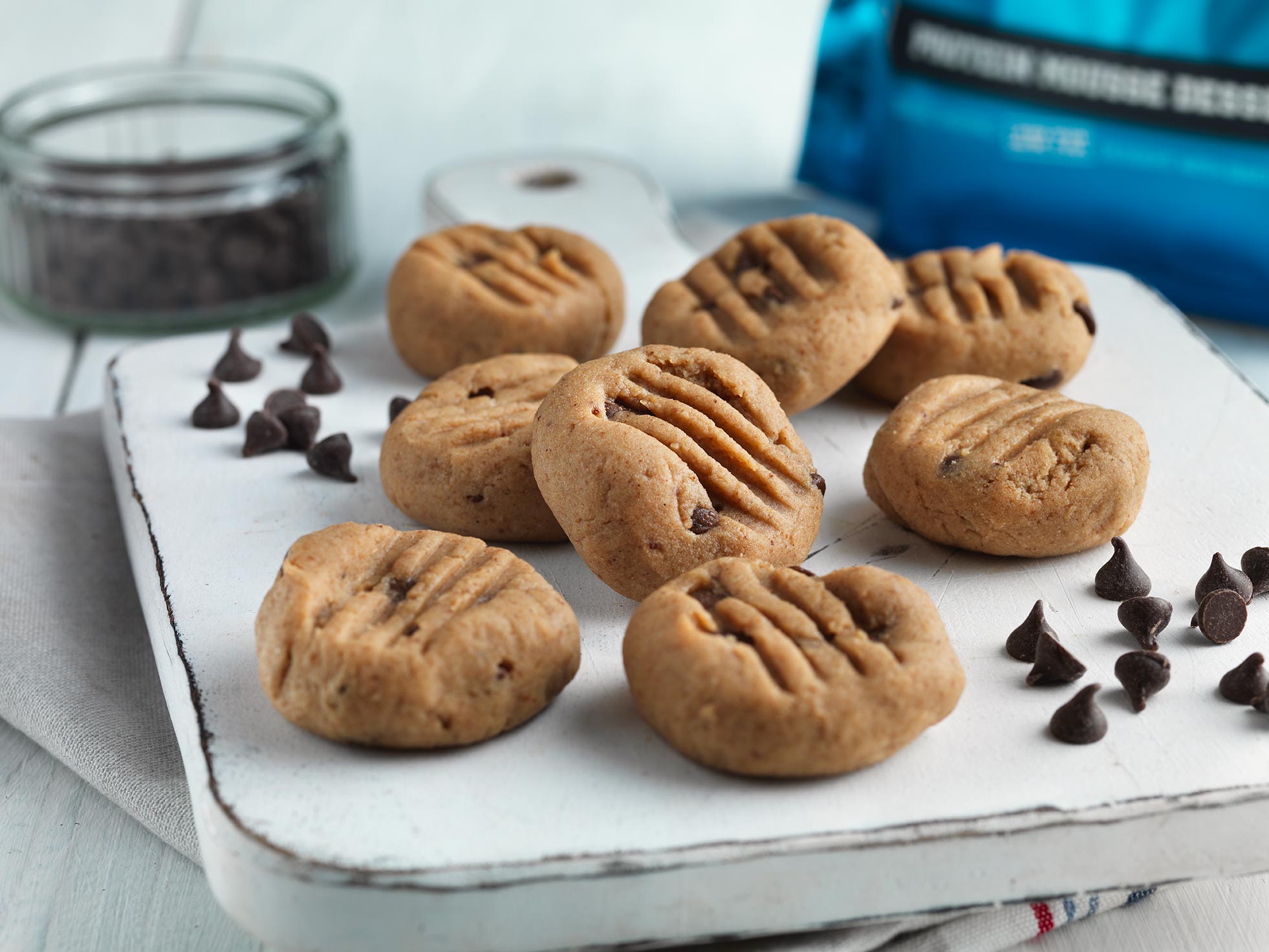 Great tasting and just under 100kCal each, these bites will remind you of raw cookie dough – remember when you used to eat it as a kid?! They have a surprising ingredient to bump up the nutrition as well! This recipe will make 8 bites.
1 scoop (25g) Chocolate Muscle Muscle Mousse
80g tinned chickpeas in water, rinsed and drained (about 1/3 tin)
2tbsp (20g) ground almonds
1tbsp Peanut Butter (use a 100% nut butter with no salt or oil)
1tsp vanilla extract
1tbs honey
good pinch ground cinnamon
2tbsp water
2x pitted dates, snipped
1½ tbsp (20g) dark chocolate chips (70% cocoa)
Place the chickpeas, almonds, peanut butter, vanilla, honey, cinnamon, dates and water into a food processor and blend for a few minutes until smooth, scraping down the sides several times to make sure it's evenly processed.
Tip the mixture into a bowl and add the Chocolate Muscle Mousse and chocolate chips and stir well.
Divide into 8 and roll each piece into a ball and flatten slightly with a fork.
Enjoy! Your Muscle Mousse cookie dough bites can be stored in the fridge for a couple of days – not that they will last that long!